A roller shutter is a window shutter consisting of many horizontal slats hinged together. Roller shutter windows are an excellent way of protecting your property from rain and wind. Nowadays, many people prefer installing roller shutters because of their efficiency and affordability. These shutters are mostly steel or aluminum and replace curtains or blinds for multiple benefits. 
Advantages of Installing Window Roller Shutters for Your Home
First and foremost, you need to choose your window roller manufacturer very judicially. Today we will talk about some advantages of installing window roller shutters over other window types —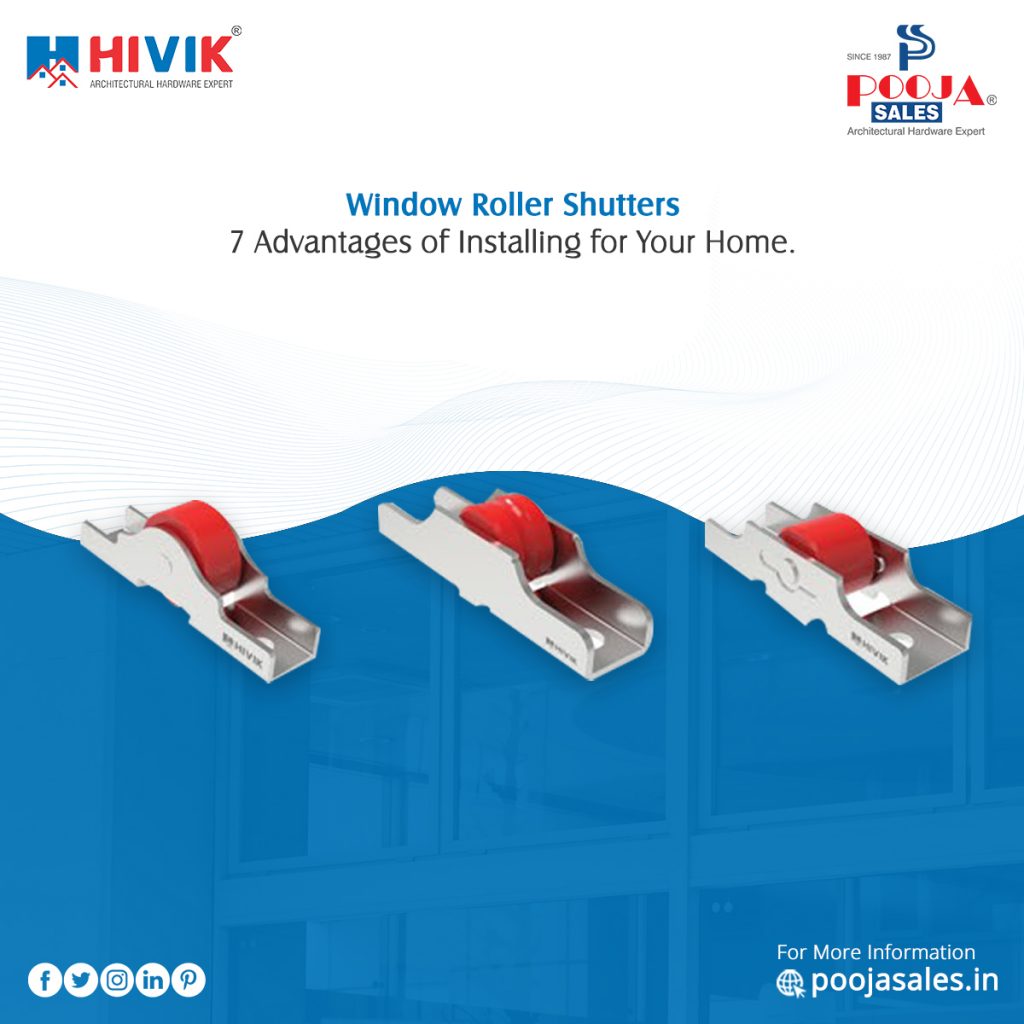 Home and Business Security
The most crucial benefit of roller shutters is their security and your belongings. With a hike in the rate of burglary day by day, roller shutters are becoming a necessity, not a luxury. Unlike other forms of security, like CCTV cameras or alarms, that alert you to break-ins, residential shutters stop break-ins from happening at all. 
A lowered shutter provides a powerful visual deterrent to keep thieves away from your valuables. The innovative design of modern commercial roller shutters makes it almost impossible to pull open a lowered shutter with interlocking reinforced aluminum, creating a shell around your business's access points. 
The combination of a visual, mental and physical deterrent keeps your home or work area safe and secure. Moreover, it also maintains privacy in different rooms.
Any noise above 85 decibels can damage your hearing and increase your stress level. Studies have shown installing residential roller shutters can manage the stress levels by blocking out the outside noise and commotion up to 50%. 
These Shutters help you enjoy an oasis of calm at home whether you live next to a busy school or opposite a noisy road. And the best part is, these shutters work both ways and stop noise from going outside; as a result, you can freely entertain guests till late at night without worrying about your frustrating neighbors complaining of too much noise.
Familiar mistakes owners make to install curtains or blinds and think that's enough to keep uncomfortable heat out. Unfortunately, glass windows absorb sunlight and pass heat through curtains and blinds; as a result, your room ultimately heats up.
As an additional benefit, window roller shutters provide a layer of sun protection that guards against overheating and keeps harmful UV rays away from your family. You can enjoy a cooler temperature inside without AC or a fan with your rollers down.
One of the principal concerns of people is to reduce their energy bills. Installing shutters made of aluminum can help you reduce energy consumption by up to 60%. With Shutters, you will have to rely less on air-conditioning units or fans and regulate your home's temperature by raising and lowering your shutters. 
Due to these dual benefits (Firstly, your energy costs go down and secondly, your AC unit lasts longer and requires less maintenance) of shutters, they are gaining popularity day by day.
These shutters comprise polyurethane which provides excellent insulation and are durable against powerful storms, heavy downpours, or hailstorms. A good quality shutter can brave a 100 kmph or more force of the wind without getting rattled. They help keep the room cool during the summer and warm when it is too cold outside.
Roller shutters enhance the appeal of your place and are available in a wide range of colors that are custom designed to fit any space perfectly. These shutters enable you to choose according to the architecture and style of your property and are an excellent way to add value to your place, and are very easy to use. High-quality yet cheap Roller Shutters are an affordable way to enhance your home's style, security, and privacy.
In recent times, there has been a steady increase in the popularity of these shutters in modern homes. Manufacturers are trying to push their limits to develop exclusive customized designs to satisfy their customer's needs. These are some of the benefits of roller shutters that can enhance the beauty of your home. 
Hence we can see these new-age aluminum shutters not only keep you healthy but also keep money in your pocket by reducing maintenance costs and electricity bills. You can contact the window roller manufacturer for more details.