Metal casting companies understand each other. The industry brings all people together. They know all by their work, their problems and the challenges that they face. Investment casting is thriving. It has roots in the past and a window into the future. The technique is not new but advancements in process control and material science can make it in high-value industry.
Dramatic advancement has been made in the quality of wax and plastic patterns, parts and tools. The design and acquisition of tools contribute to lead time for any market. Advancement can strengthen the investment casting company and can also satisfy the customer's needs. It can create opportunities in both traditional and non-traditional markets.  
The goal here is to achieve the goal using modern-day technology and remove uncertainties. To build things there is a need to build infrastructure which enables the investment casting company to make parts right in time every time. Integration with new technologies can be a revolution and it can create large growth in the market of investment castings.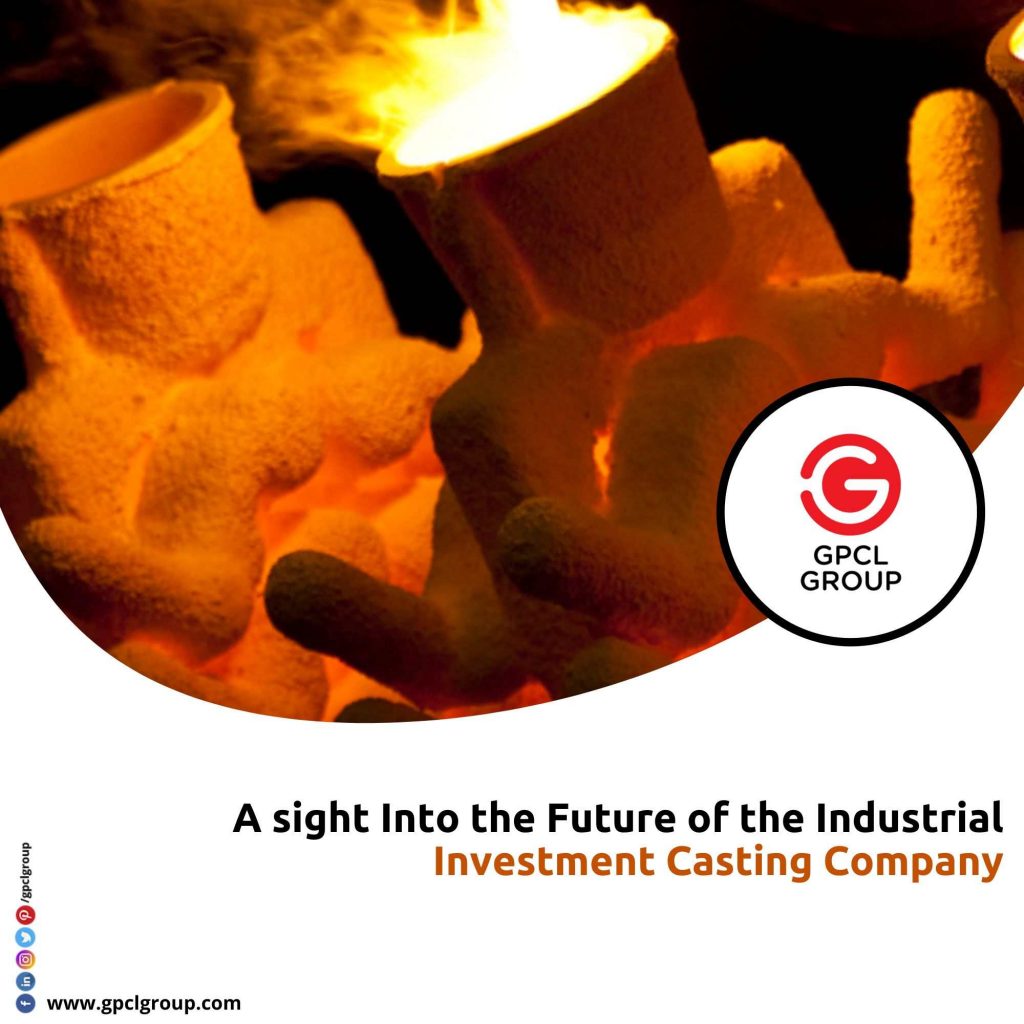 Future of the Industrial Investment Casting Company 
Usage of Technologies for Rapid Prototyping: 
Direct patterns were produced in the US for the production of standard castings. The technology has matured and now there are established processes. The process has evolved now there is the use of stereolithography, selective laser sintering, thermo jet and solid scape. Rapid prototyping can be used for direct core manufacture and proprietary trials that can produce integrated shells.
Non-destructive testing is a way forward. It can create significant advancement. With microfocus x-ray it is used to detect both core position and crack in both core and castings. The x-ray is well established although there are concerns regarding the standards. 
A possible future development is the eyes of technology that can detect and sentence the defect. Trials are there to detect FPI indications and they can automatically reject, salvage or accept. Dimension inspection uses laser technology which can be used to measure geometries and it can be extensively used in reverse engineering.
Process simulation is used to simulate mold fill and solidification which is used for manufacturing. A fully integrated system uses process modeling to assist wax impression and core tool design. Gating system design and setting casting parameters are yet to be fully implemented in the future. Digital technology and computing power are increasing and future will be based on the usage of these technologies.
Future influences on the casting industry are on the financial investment industry which will be developed be based on raw material cost and limited resources of the earth, there will be restricted usage without effective recycling. 
There will be a need for alternative materials as there will shortage of many metals. Health and safety measures will come in place. Engineering demand will place for dimensional control and geometric complexity. 
Cost consciousness will be there which will allow less human involvement. Increasing computation and neural networks will be increasingly important for the industry.